VMware monitor Dell hard disks
Starting with ESXi 6.x, VMware could not monitor Dell hard disks properly on PowerEdge 1950, 2950, R510 and R710: some specific driver is not included anymore and an error message is saying that The Small Footprint CIM Broker Daemon (SFCBD) is running, but no data has been reported. You may need to install a CIM provider for your storage adapter.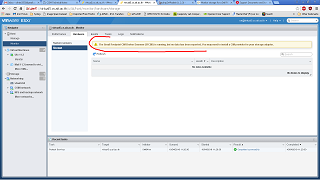 The article Monitor storage for a Dell PERC H710 Mini on vSphere 6.5 by Wil van Antwerpen suggest to install the driver directly drom Broadcom-LSI.
I downloaded the latest driver https://www.broadcom.com/support/download-search/?pg=Storage+Adapters,+Controllers,+and+ICs&pf=RAID+Controller+Cards&pn=MegaRAID+SAS+9266-8i&pa=Management+Software+and+Tools MegaRAID StorCLI MR 6.6 Version: 1.14.12 StorCLI User Guide https://support.hpe.com/hpsc/doc/public/display?docId=a00048288en_us VMware this package must be used on ESXi 4.x servers. VMware-MN This package must be used on ESXi 6.x servers and onwards when the driver used is a legacy MegaRAID SAS Device Driver. VMware MN-NDS This package must be used with MR driver, lsi_mr3, which is a native driver.