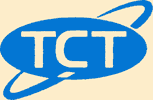 The Fifth IFIP Conference on Intelligence in Networks
22-26 November 1999, Asian Institute of Technology, Thailand
---
SmartNet'99, the 5th IFIP Conference on Intelligence in Networks, aims at providing an international forum for academics, researchers, practitioners and service providers. The discussion areas will include the research and development in the area of telecommunication service architectures, service creation, distribution and intelligence in networks, applications to multimedia and mobility, market issues of new services, and performance and QoS issues.
Nowadays a simultaneous and mutual profound development takes place regarding:
the dependency of society and business on telecommunication services
the telecommunication marketplace
considerations of quality and price of telecommunication services
telecommunications and Internet service architectures
network complexity and competence related to the operation of teleservices and telecommunication equipment
To cope with this increasing complexity and diversity, intelligence in the networks can create simpler solutions for users and telecommunication service providers and managers. Smart networks are the next generation in telecommunication service architecture and encompass advances in Intelligent Networks, TINA and WEB/Internet.
The conference will cover a broad set of research topics in Smart Networks such as:
Value added services market development in telecom areas
Telecommunication service creation, distribution and management
Quality of Service and performance issues
Service creation architecture applied to voice, data, mobile and multimedia services
IN architecture, IN and B-ISDN, IN and mobile networks
Telecommunication Information Networking Architecture (TINA)
WEB and Internet development
ATM networks and intelligence in ATM networks
Network management and intelligence in network management
Active Networks, Plug-and-Play issues and intelligent agents
Object-orientation and JAVA technology
Application of CORBA platforms and component-based software development
In addition, the conference will include tutorials on selected topics and also several sessions highlighting the state of the art, and plans for Asian countries for telecommunication networks and telecommunication services.
Call For Papers
Papers are invited on the topics outlined above, and on other topics within major fields of interest at SmartNetí99. If possible, please submit papers by e-mail to smartnet@cs.ait.ac.th. Alternatively, hard copies could be sent to
Vilas Wuwongse
CSIM, AIT
P.O. Box 4, Klong Luang
Pathumthani 12120, Thailand.

The Kluwer Academic Publishers form for IFIP conferences is the standard for preparing papers. Preliminary papers should be no longer than 15 pages (MS Word, Times 10), including tables and figures.
Conference Proceedings
The proceedings will be published by Kluwer Academic Publishers. The Program Committee reserve the right to select the papers to be included in Conference Proceedings. The authors of accepted papers shall be informed on the publishing rules and volume of the papers.
Important Dates
| | |
| --- | --- |
| 30 April 1999: | Deadline for Paper Submission |
| 15 July 1999: | Notification of Acceptance |
| 31 August 1999: | Final Papers Due for Proceedings |
| 22-26 November 1999: | Conference |
Program Committee
Thongchai Yongchareon, Thailand (Chairman)
Finn Arve Aagesen, Norway (Vice-chairman)
Vilas Wuwongse, Thailand (Vice-chairman)
Pakpong Akaniwan, Thailand
Piergiorgio Bosco, Italy
Augusto Casaca, Portugal
A. Lyman Chapin, USA
Andre Danthine, Belgium
Trevor Housley, Australia
Terje Jensen, Norway
Somnuk Keretho, Thailand
Dipak Khakhar, Sweden
Thaweesak Koanantakool, Thailand
Olli Martikainen, Finland
Chutichai Napasab, Thailand
Reinhard Posch, Austria
Prasit Prapinmongkolkarn, Thailand
Guy Pujolle, France
Harry Rudin, Switzerland
Sutus Rukspollmuang, Thailand
Tadao Saito, Japan
A.B. Sharma, Thailand
Booncharoen Sirinaovakul, Thailand
Otto Spaniol, Germany
Anand Sudarshan, India
Booskorn Tanasomboonkit, Thailand
Prakit Tangtisanon, Thailand
Samir Tohme, France
Kitin Udomkiat, Thailand
Organizing Committee
Kosol Petchsuwan, Telecommunications Association of Thailand (Chairman)
Kristian Bo, TelecomAsia (Vice-Chairman)
Tapio Erke, Asian Institute of Technology
K.K. Gunawardena, Asia-Pacific Telecommunications
Thammanoon Julmanichoti, Communications Authority of Thailand
Pleumjai Sinarkorn, Thai Telephone & Telecommunication
Sitthichai Songpiriyakit, Telephone Organization of Thailand
Sukit Tirawatanawit, Shinnawatra Group
Organizers
Asian Institute of Technology (AIT)
International Federation for Information Processing (IFIP)
Telecommunications Association of Thailand (TCT)
Sponsors
Alcatel (Thailand) Co., Ltd.
Ericsson Communications (Thailand) Ltd.
Lucent Technologies (Thailand) Inc.
Nokia Telecommunications (Thailand) Ltd.
Siemens Systems Ltd.
ECI Telecom Ltd.
Mitsui & Co., Ltd.
NEC Corporation
Bangkok
Bangkok is the Orientís most cosmopolitan city and has attractions to stimulate even the most jaded travelers. Created as the Thai capital in 1782, Bangkok is a national treasure house and Thailandís spiritual, cultural, political, commercial, educational and diplomatic center. Incredibly amidst this sybaritic world, Bangkok manages to preserve its cultural heritage to an amazing degree. In the rich splendor of the Grand Palace, the Temple of the Emerald Buddha, the Temple of the Dawn and other historic shrines, we see images of medieval Oriental wonder, the very stuff of Eastern fairytales can be seen. Bangkok, Thailandís ďCity of AngelsĒ, is, indeed, a magic place where possibilities are limited only by the imagination.
Asian Institute of Technology
The Asian Institute of Technology(AIT) is originated in 1959 to help meet the growing need for advanced engineering education in Asia. In November1967, under its present name of the Asian Institute of Technology, the Institute became an autonomous international institution empowered to award degrees and diplomas. Presently AIT offers advanced education in engineering, science, planning and management through a range of activities at levels and intensities from doctoral research to short-term training.

Located just 42 km. north of Bangkok (16 km. north of the Bangkok International Airport) on Phaholyothin Road, AIT is situated within the beautiful ground and gardens. AIT features extensive sports facilities that include a superb 9-hole golf course with a fully equipped golf shop and club hire service, swimming pool, tennis courts, jogging track and basketball court.
Tutorial Time Table
Date
Time
Program
Speaker
22 Nov. 99
9:00 - 12:00
T1: Tele-Service Architectures and Platforms
(IN CS1 and CS2, TINA, and CORBA)
Olli Martikainen
T2: Broadband Communication
Augusto Casaca
13:00 - 16:00
T3: Specification Languages - 1
(ODP, SDL, UML, E-LOTOS)
Elie Najm
T4: Internet (IP6, RSVP, IP Telephony)
Guy Pujolle
23 Nov. 99
9:00 - 12:00
T5: Specification Languages - 2
(ODP, SDL, UML, E-LOTOS)
Elie Najm
T6: Traffic Engineering in ATM Networks
Andre Danthine
13:00 - 16:00
T7: Mobile Agents and Active Networks
Domenique Gaiti
T8: Security and Electronic Commerce
Reinhard Posch
Conference Time Table
Date
Time
Program
Speaker
24 Nov. 99
8:00 - 9:00
Registration
9:00 - 9:45
Openning Remarks
Thongchai Yongchareon (SmartNet'99 Chairman)

Welcome Speeches
Jean-Louis Armand (AIT President)
Sribhumi Sukhanetr (TCT President)
Augusto Casaca (IFIP TC6 Chairman)
9:45 - 10:15
Openning Speech
10:15 - 10:45
Coffee Break
10:45 - 12:15
Keynote Speeches 1, 2
Otto Spaniol
Olli Martikainen
12:15 - 13:30
Lunch
13:30 - 15:00
Technical Session 1, 2
Poster Session 1
15:00 - 15:15
Coffee Break
15:15 - 16:45
Technical Sessions 3, 4
Poster Session 2
18:30 - 20:30
Welcome Reception